---
Mr. W who interviewed this time set a goal of "TOEIC 800 points" by himself, "I need English skill for changing jobs, and I came to study at the language school NILS (Nils) for half a year. W was originally able to read and write English, but he was not confident in English conversation. I experienced studying abroad for 4 months, how long have you grown up? I will introduce the growth of English at Mr. W's Nils by Before after!
EXPERIENCE PROFILE
NAME: W.H
AGE: 23 years old
GENDER: Male
OCCUPATION: Freeter
COURSE OVERVIEW
COURSE: General ESL Course
DURATION: 24 weeks
COURSE LENGTH: 8 hours
ACCOMMODATION: Classsic Campus, Double Room
HOW DID YOU DECIDE TO STUDY ABROAD FOR NILS?
---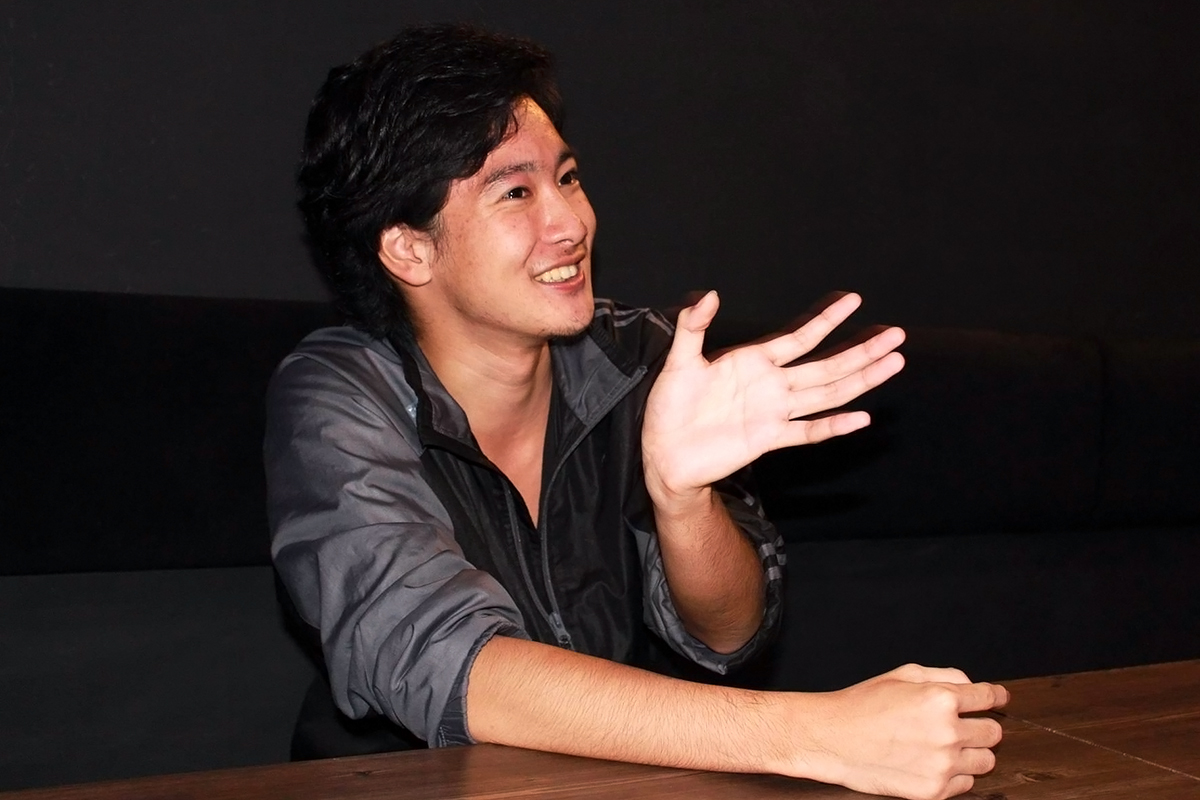 "I think that study abroad is a big decision for everyone…."
Mr. W also came to Nils through an agent, compared with other schools.
"I want to acquire English skills to change my job.."
– Why did you decide to study abroad?
Originally I like games, I played overseas games and I read alphabetic articles about it. In the period when I was thinking about changing jobs, I also wanted to work like sending Japanese articles abroad, editing overseas articles for Japanese people, and so on, I went to study abroad I decided to do this.
– Were you able to speak English, did you want to learn more English?
I could read and write English. I can not do anything to say, to listen, to speak English …. In order to work with English, I thought that such English conversation skills would also be necessary, because I do not have listening and speaking skills, I thought about studying more.
– Then do you mean that the purpose of studying abroad is to make conversation possible?
To make it possible to communicate in English, the goal is to have 800 points at TOEIC after returning home!
OEIC 800 points after returning home!
– Why is it the target of TOEIC 800 points?
Since I was taking the TOEIC 600 age at university, I made a goal for a higher TOEIC score of 800 than that. However, since I take the exam after I return to Japan, I do not know whether I can achieve the target now.
It is not the TOEIC course that I am taking even at – right?
Yes. Nils has a TOEIC course, but I wanted to be able to speak conversation smoothly, so I attend many classes of speaking and listening that emphasized English conversation.
"…As a result of emphasizing the curriculum, I made it to Nils"
-There are other schools on Cebu, why to Nils?
Nils was the one with the most curriculum flexibility among the agents who gave me some school candidates .I got a curriculum that gained both the TOEIC target and my English conversation skills.
The table below shows the actual lesson schedule that Mr. W is taking.
| SCHEDULE | CLASS |
| --- | --- |
| 10:00 – 10:50 | Pronunciation |
| 11:00 – 11:50 | Speaking (conversation) |
| 12:00 – 13:50 (2h) | Grammar |
| 14:00 – 14:50 | LUNCH BREAK |
| 15:00 – 15:50 | Pronunciation |
| 16:00 – 16:50 | Business Writing (Business Document Creation) |
| 17:00 – 17:50 | TOEIC Listening |
| 18:00 – 18:50 | Speaking (conversation) |
-Actually receive Nils' lessons and tell us your frank opinions!
I realized that I grew unnoticed when I used English in my life outside of school. The curriculum of 8 hours a day is hard, but I do not regret at all by taking this course.
IMPRESSION THAT ACTUALLY TOOK CLASSES
---
"It taught me that it is difficult for 8 hours…."
Mr. W is taking a one-to-one lesson of 8 hours a day at Nils. I actually took the course and taught me what I felt about teachers, attendance period and school environment.
"When I come to school, the day finishes in no time"

– Please tell me the impression of having received a one – to – one lesson of 8 hours a day.
It will be immersed in study for 8 hours, so it is actually pretty hard. Also, if you add a break for 8 hours of study time , you will spend half a day at school . After that, I will go back to the dormitory and have dinner, it will be time for preparation and review, but sometimes I do not turn around all. Also, I focus on listening and speaking, so I use all my head and body. I feel tired when I get one day. People who want to take an 8 hour lesson want to remember that it really is tough.
The teacher gives motivation for learning!
– What kind of teachers do you have at school?
Each of the teachers has their own characteristics and it is interesting. While it is a relationship between teachers and students, there is no such framework when exchanging in private. As we exchange facebook and private, we also have private help, so existence of teachers leads to lessons and motivation to learn English.
In no time! I have only two months remaining
– Do you think that the term of attendance for 6 months is long?
I felt it was late for the first time at first, but I think that it is only 2 months remaining. Since the goal is to take TOEIC 800 points, I was impatient to have to study English more stochastically.
English environment can be created even in Japanese environment
– There are many Japanese people in Noronos, how about environment to learn English?
I do not really care. Because it is a one – on – one class with a teacher at school, it is pickled in English. Always be those who think that want to be environment to use English, make the English environment at their own will . By interacting with teachers and the people I meet in the city, I have created an English environment naturally.
LIVING ENVIRONMENT IN CEBU, PHILIPPINES
---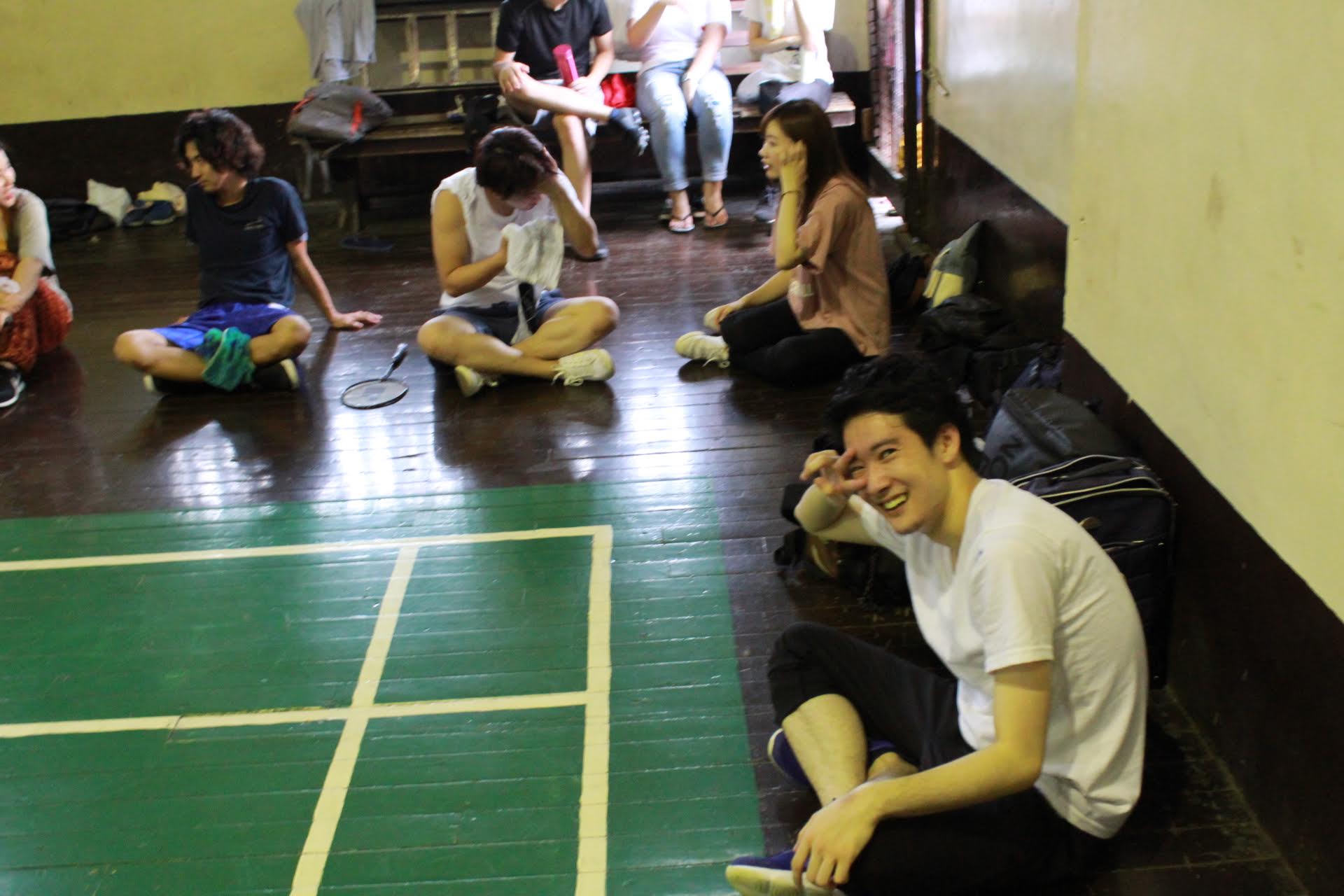 ---
"As soon as I come, I join the sports competition with everyone"
It is about the living environment that you care about studying abroad often. I talk that Mr. W was full of anxiety, unable to imagine overseas before coming. I talked about the dormitory and security.
"…I like breakfast on classic campus!"
– How is your usual rice taken?
One day at school, rice is served in the dorm in the morning and evening. I wanted to concentrate on study while studying abroad, so it was one of the key points of school choice to have meals in the dormitory.
IT park with school is safe
– Before studying abroad, did not you mind the security of Cebu Island?
I was worried about. Because overseas is a world that I can not imagine at all, I was very anxious.
– In fact, what did you think when you came to Cebu?
IT park is really safe. There is a green as well. You can go out at night as well. Just because motorcycle and car manners were different from Japan, I had contacted motorcycles several times …. None of them came to injured, but you should take care.
CHANGE AFTER STUDY ABROAD EXPERIENCE
---
"I realized that I could speak English"
W is Mr. W who came by studying abroad for a long time, but I asked what kind of change appeared after four months.
– Four months have passed since I came to study abroad, but how much did you improve your English?
do not know if I could achieve the TOEIC exam after returning to the US, so I have realized that in the everyday life in the point of English conversation, power is not attached . When you go out with a taxi or go on a trip, you will need English for communication with the local people. At that time, I had my own communication with the local people normally and I felt the growth.
"When I was in Japan I changed my mindset"
– Have there been any changes surprisingly the growth of English ability compared to before studying abroad?
I think that self-assertiveness has become stronger. I got acquainted with the Filipino way of thinking that I have to say it unless I say it. When I was in Japan, it was important to read the air, but of course I could not make myself understood after coming here. Because nothing environment, which is not transmitted to be more and more originating from their own, important manifestation of intention isnow to feel.
---
WHAT DO YOU THINK?
IT park is really safe. There is a green as well. You can go out at night as well. Just because motorcycle and car manners were different from Japan, I had contacted motorcycles several times …. None of them came to injured, but you should take care.